Quote:
Originally Posted by
BowanaLee
I got them put together yesterday and tested them today. It was a test on my x bow too. I climbed up high and cocked then shot at several distances. I was able to cock it between the top railing. Its on the heavy side but thats my only real gripe. I'm stashing them in the woods so that won't make much difference. Its built strong but its not for a big man. Weights not the problem. Its made for someone with a small frame. If your my size (5'10-170) you'll have to lower the seat low enough for your knees to fit under the front railing. No biggie though. That opens up the railing for a shooting rest.
Shooting my xbow I had to aim 2" low for everything under 20 yds then aimed straight up at 20 yds and over. Similar to my compound bow. For 75.00 I'm happy. You can't beat them for a throwaway. I wouldn't recommend them for a person much larger than me though.
https://www.walmart.com/ip/Ameristep...Stand/44467335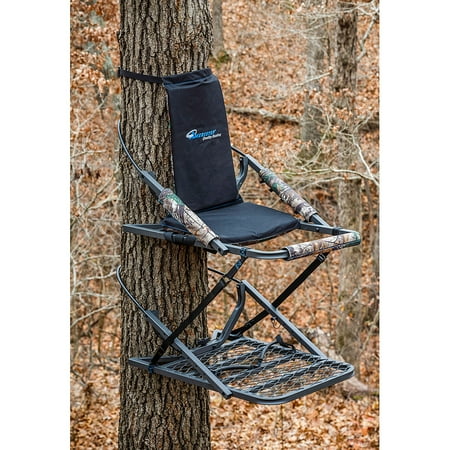 I have a similar older Hunter's View climber I bought at Walmart for $70 a long while back. It's a good climber that's very stable. I like your climber's nice cushioned sling seat with the cushioned backrest against the tree.
If you leave it out more than a season, keep a careful eye on making sure the cables do not rust too much.