Several people have asked me about the charms so I did a little research and here's what I've came up with. The price of gold went up so new orders will be more expensive. I do have 5 Large gold charms and 5 Large silver charms that were made when gold was cheaper. If you're wanting the small sizes, or want one after these ten are sold then prices will be different. I'll try to update as soon as I get prices. Lifetime warranty. 14 carat gold.
5 Large Gold Charms- $100 apiece
5 Large Silver Charms- $50 apiece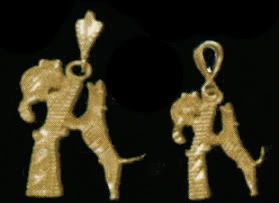 I can ship for $10 extra dollars, and will carry some with me at all major events we travel to if you want to see them.
Thanks,
Ryan Beasley
(912) 294-5211