All items are OBO, and I will also entertain trade offers on any or all of it.
First off is a grille guard made by "GO RHINO Products" for a 99-up Ford F250/F350 Super Duty. It is chrome. It has minimal surface rust here and there, but nothing some steel wool wouldn't take care of. It also has a dent in the lower tube as is visible in the pics. No mounting brackets or hardware. Here's a description from Racepages.com:
Price: $801.84
App: - Chrome 1999-2007 Ford F-350 Super Duty
Brand: Go Rhino Grille Guard
Part#: G263364MC
Description: "Sumatra 3000 Series Complete StepGuard Set, 3 Piece Includes Grille Guard, Brush Guard, Headlight Protectors, Euro Tube, Chrome, Euro Style With Patented Built-In Step Pad, Easy No Drilling Frame Mounted Modular Design, Mounting Hardware Included"
Fits: "1 Ton, 2 or 4WD".
Finish: Chrome
$100.00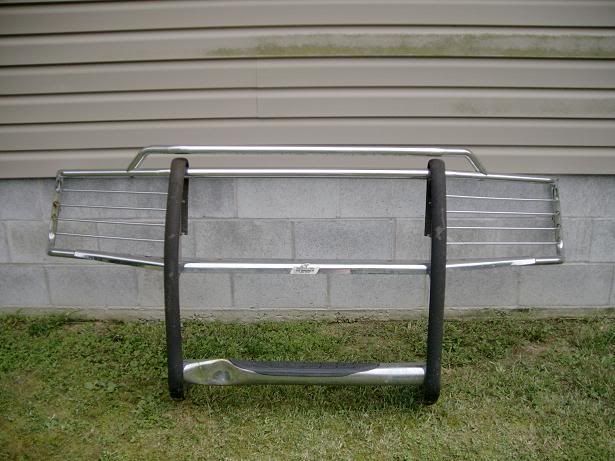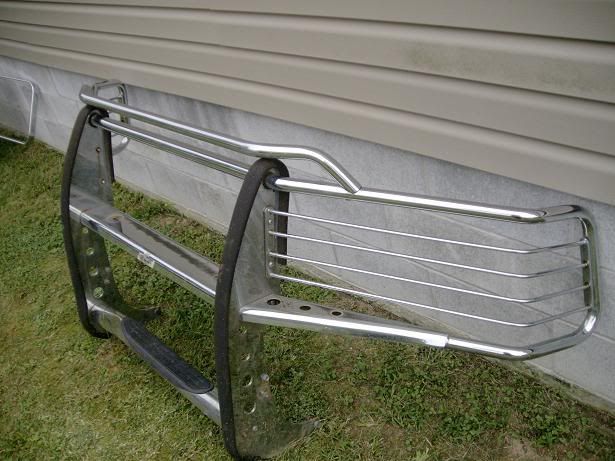 Next up is i Luverne brand grille guard for 88-98 Chevrolet full size trucks, Blazers, Tahoes, or Suburbans. It in nice shape, and I don't remember seeing any rust on this one. No mounting hardware or brackets with this one either.
$50.00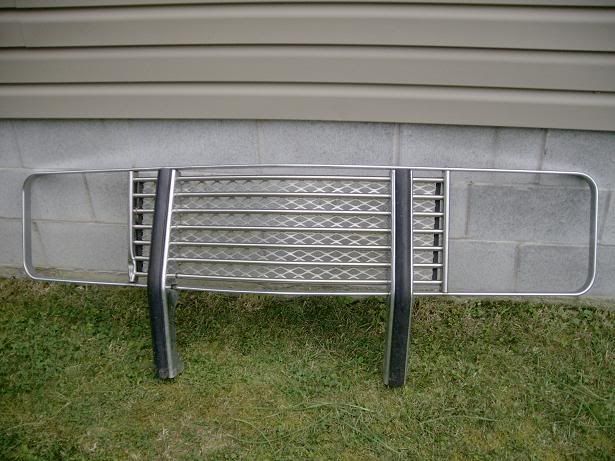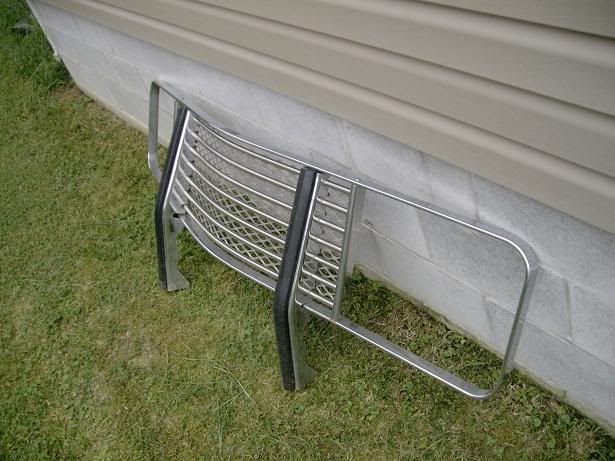 I also have a Rockford Fosgate composite ported subwoofer tube for a 10" subwoofer.
$25
And last but not least is a "LEBUS" brand ratcheting-style load binder. It is the 3/8-1/2 model, which is rated at a 15,000lb working load. It is a little crusty but works as if it were brand new. Retail price is a little over $120 new.
$50
all prices are obo.
Last edited: