Some may remember a post I made a couple months back asking for advice on Cumberland Island. A friend of mine is getting married soon, and we were planning on spending 4 days on Cumberland, camping and trying to catch sharks. As fate would have it, the island campground was all booked up, so that sent us scrambling for a plan B. I had been talking with Capt. Tim (Wharf Rat) a little on the phone and through PM's and he offered up a great suggestion, Jekyll. He even recommended the best camp site, which we got, as well as some advice on baits and locations.
Fast forward a little bit and we are all sitting on the beach, waiting for our first bite. As luck would have it, we didn't have to wait too long, and though the 3 days on the beach, we managed to hook into a ton of smaller sharks and rays, as well as a few whiting and a single catfish (which I thought was a little weird). This was the first time some of our crew ever surf fished, and the first time any of us had tried targeting the bigger sharks. There were some highs and lows, but in the end we all came away feeling like the trip was a huge success. We learned a ton of what to do, and what not to do, and are trying to plan another trip in the not too distant future. But first, a couple of the guys are on the hunt for some big senators, so we can have a few more big baits out. So, if anyone has any 9/0's laying around...
But, I wanted to come on here and share a few pictures as well as give a public acknowledgment to Capt. Tim and thank him for his gratitude in helping us out as well as Trish at the St. Simmons tackle shop!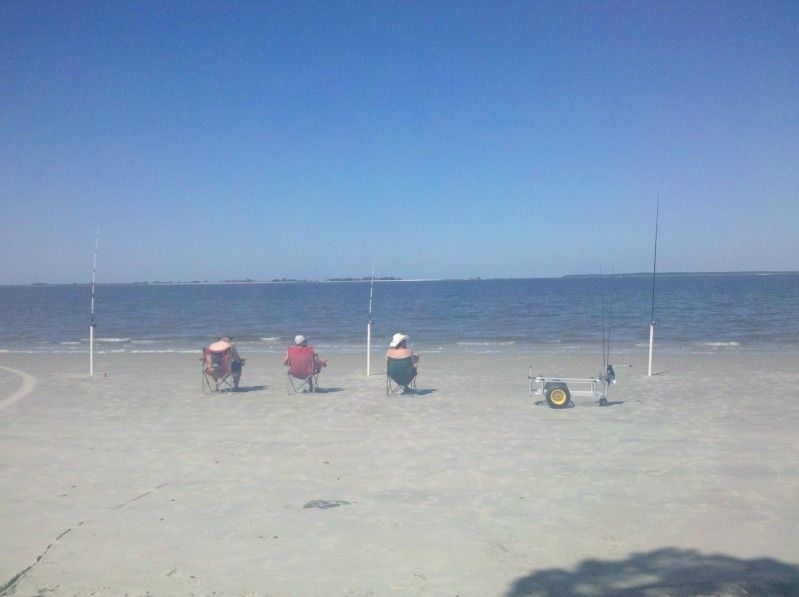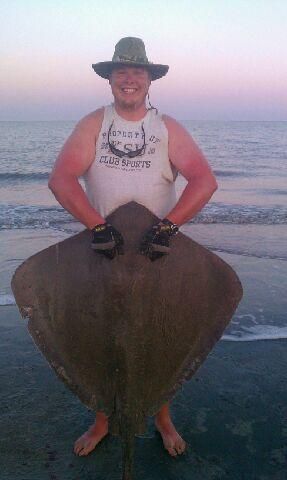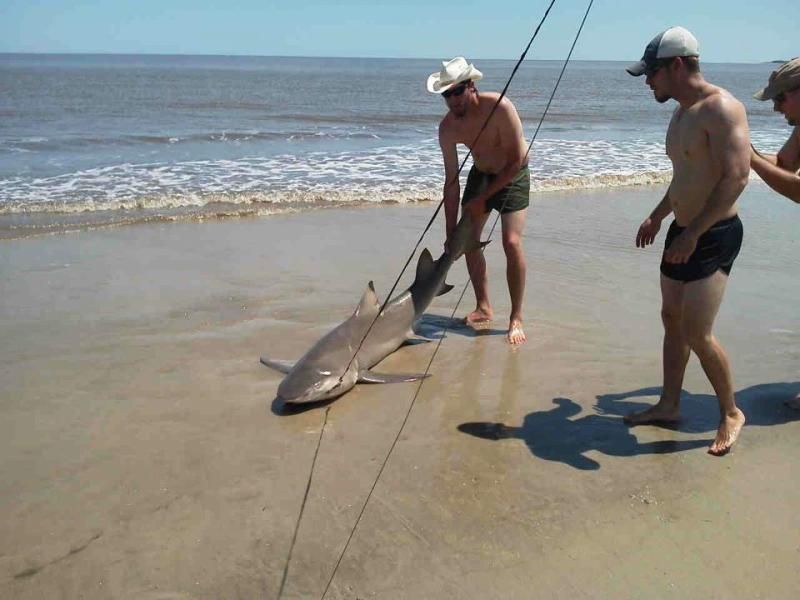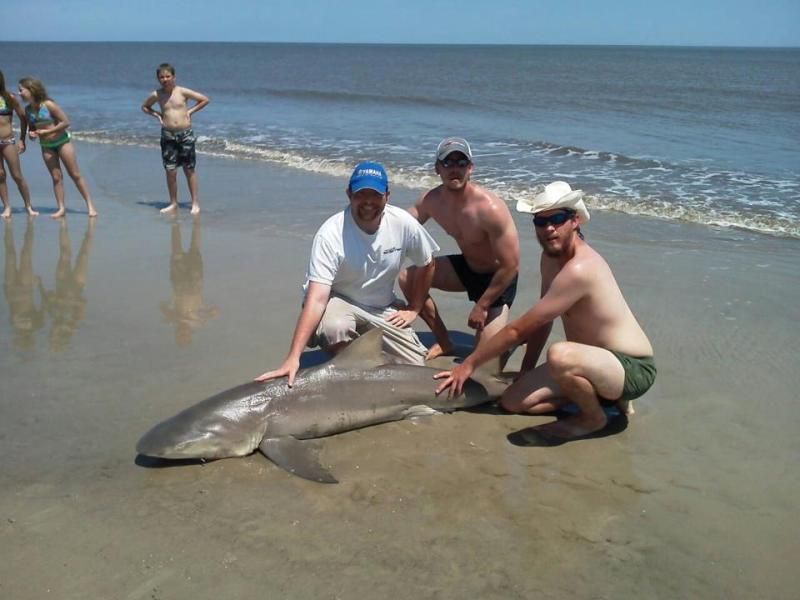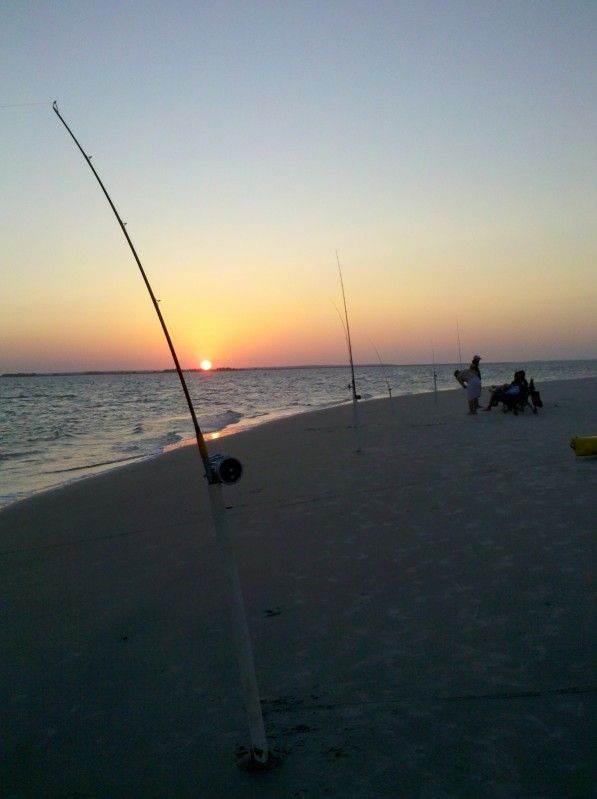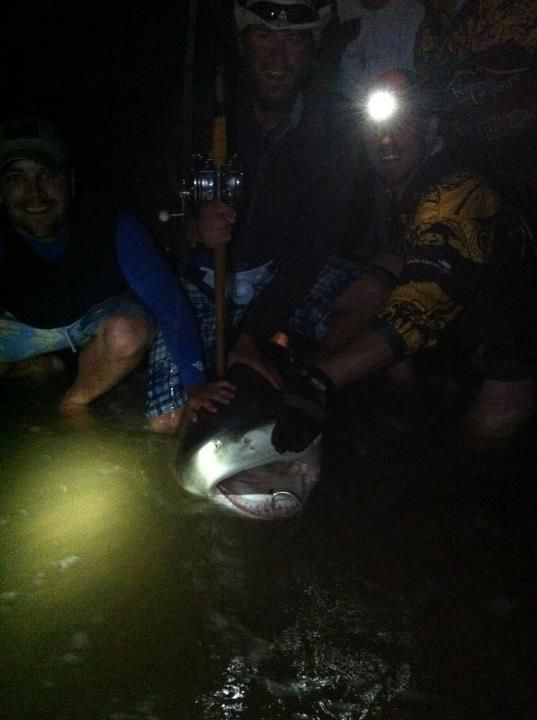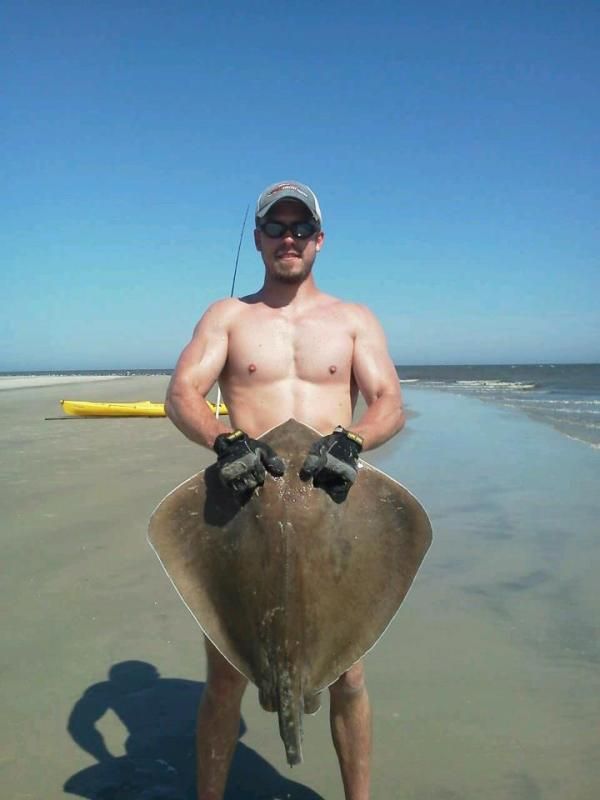 I know a few of the pictures are really dark, but can anyone identify the sharks? We think two for sure are bulls, but the larger one looked a little different to us. I know there are no full body shots for the night sharks, but we were in a hurry to get the hooks out and the fish back on their way. Plus, the water was a little chilly at night.
But thanks again to those that helped make this trip possible. I don't think any of us have ever experienced a rush like the one when the 9/0 starts screaming.