(Edit I started this thread for the other Mods and figured it might be worthwhile sharing with ya'll at this point.)
Since circa 1997 we have lived like this at deer camp. Living space in the middle, smoker on the left, shower house on the right.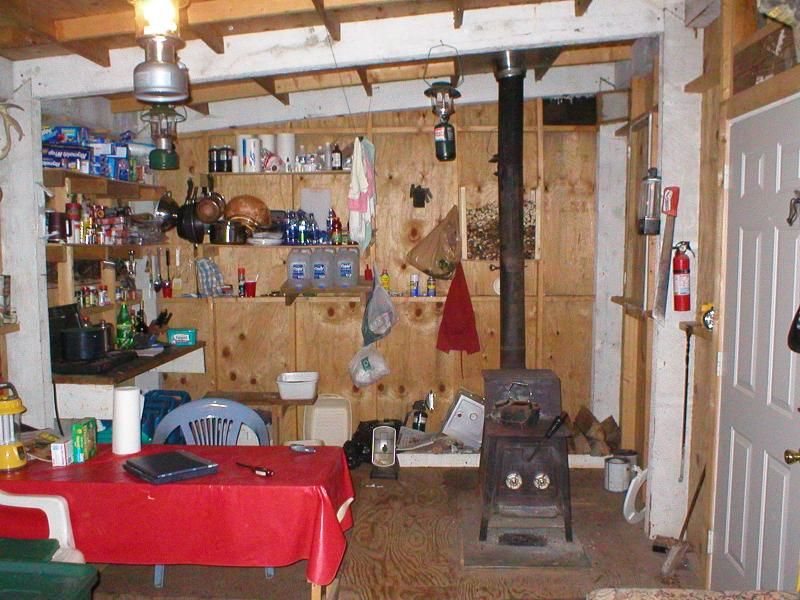 I've had this "wild hair" (don't we all?) to make it more "livable" over the years. The name is the "Salem Springs Savoy Resort & Hunt Club" - home of the Dead Poachers Society. Naturally the accomodations need to be up to snuff to match the name.
Having put the money together to make it finally happen, I embarked on this massive construction project undertaking. A complete waste of time and money, no doubt.
Unfortunately the original shower house was built too close to the cabin to accomodate the footprint of the new digs so the first thing that had to happen was to build a new shower house and demolish the old one. So, on March 9 we began.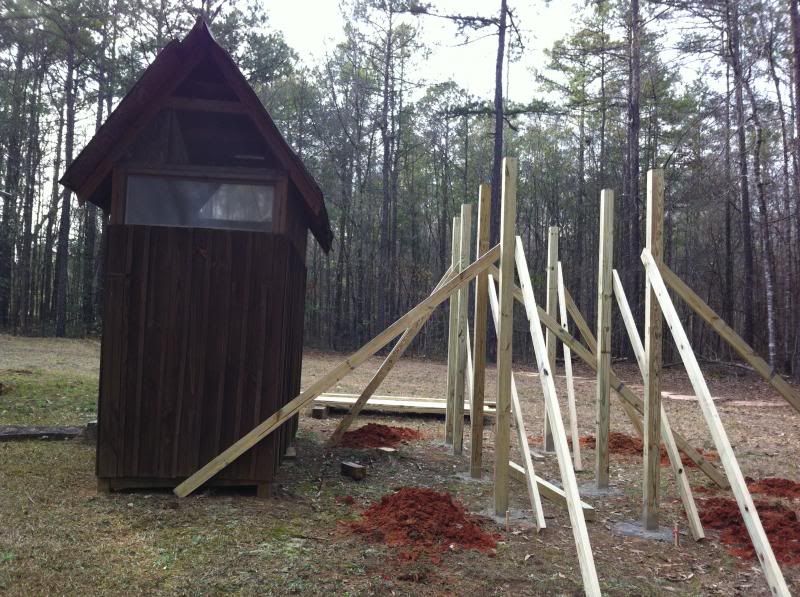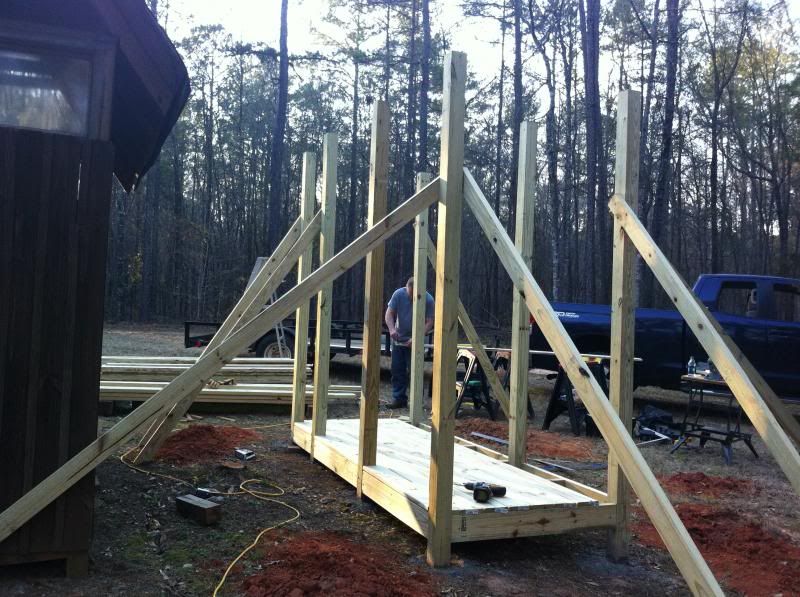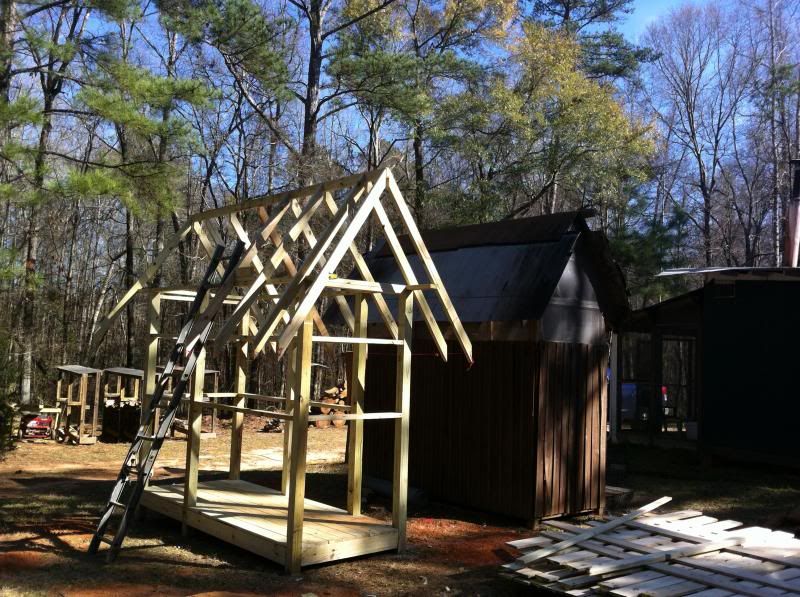 Voila! Brand new deluxe shower house with none of the imperfections of the previous one. Note the antlers. We're talking "High Style" here.