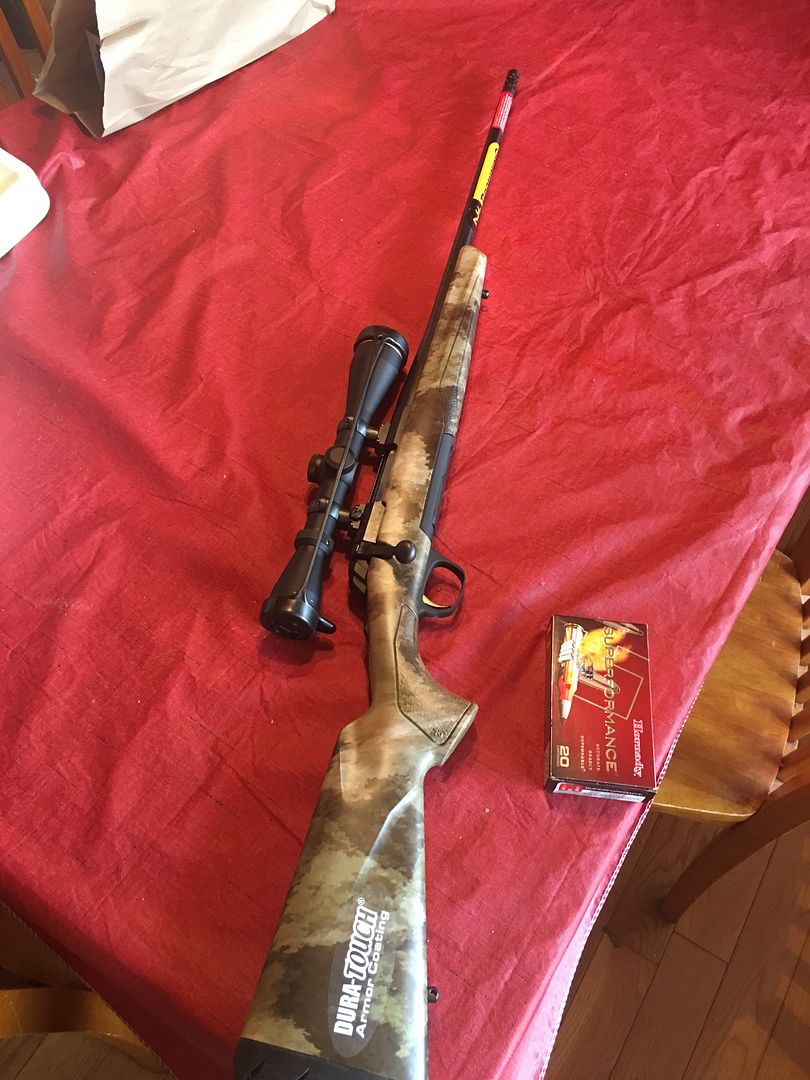 Browning Western Hunter Atacs camo, 6.5 creedmoor leupold 4x12 vx2
Soon as I get my ATF forms back the brake will come off an a Can will go on.
So far it's liking the 140gr bergers an 143gr eldX. The 130s float around a bit much.
I'm setting it up for 400yds an less whitetail even though I'm sure it can do way further.
Couldn't find any company in US that sold the thread pitch that browning had on the western hunter. So I had to get my Suppressor shop to chop rethread an then I could order the rest of the adaptors.
6.5creedmoor 20in barrel ASR adaptors on a Xbolt western hunter. I've ran it on steel gongs to 400yds. Don't see me shooting much past that. Still trying to figure which ammo to hunt with but it's shooting bug holes with 140gr Berger VLD Elite Hunters.
Last edited: