Here is my most recent, started yesterday and just finished it up today. This one took a little more time than I thought when I first started.
Pic without flash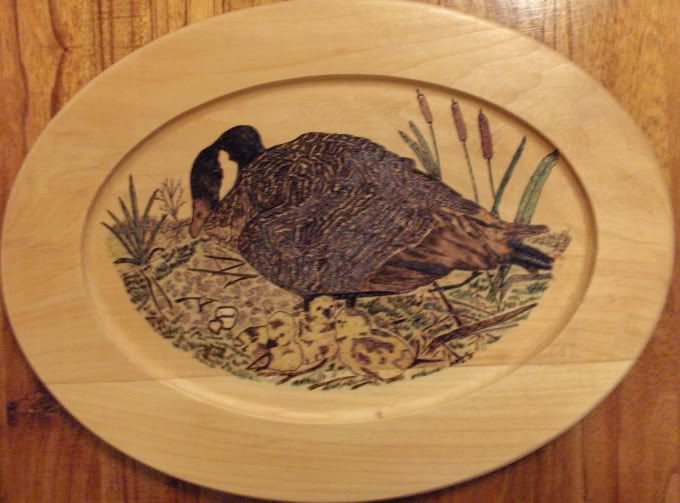 Pic w/flash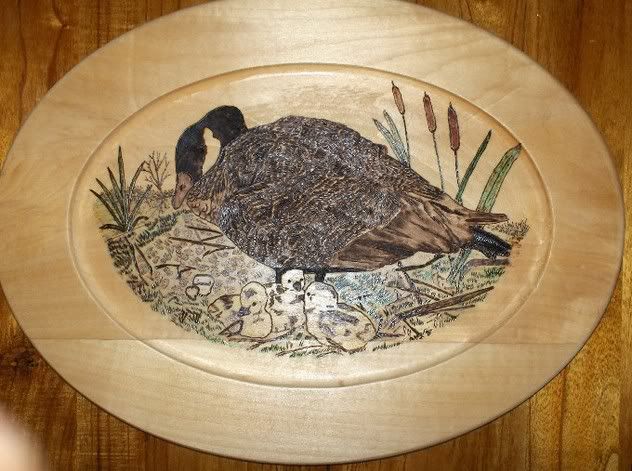 Next adventure is a turkey or quail, can't make up my mind.
Any of you ever combine burning and carving in one piece? Thinking about trying to do it in the near future.
Hope you all enjoy.