Just stumbled across this. Looks like South Dakota is a sleeper but up & comer state for producing some whopper whitetails from the Great Plains.
Hope we can find more reliable web sources for more details about this quiet "Public Land" success story.
http://www.buckmasters.com/and-to-think-this-is-her-first-deer.aspx
(photo at bottom of web page)
Wayne Johnson
South Dakota
Score "Unknown"
(photo on bottom row, 1st column)
AND
http://bigdeerblog.com/?p=56
South Dakota: 200-Inch Public Land Buck!
April 28, 2013
A 200-inch typical is rare anywhere…exceedingly rare for public land…and unheard of for South Dakota (last I checked the
state record typical is 193
).
Replies:
admin on May 2, 2013 at 11:24 am said:
we just got confirmation from a reliable source that this
hunter does work for the fire dept in Rapid City
, and he
killed this giant near Timber Creek last fall
. hoping to meet him and do a BIG DEER TV segment on that buck this fall!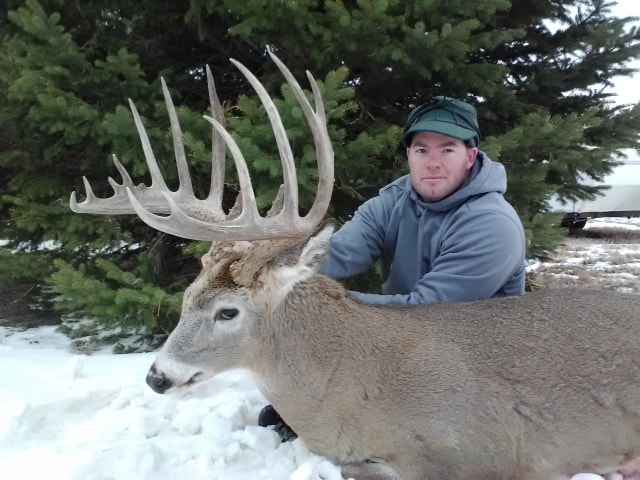 AND
http://www.trapshooters.com/cfpages/thread.cfm?threadid=305964&Messages=8
Subject: Anybody killing any big Whitetails??
From: RickN
Email:
Date: Wed, Nov 28, 2012 - 04:20 PM ET
Website Address:
201" South Dakota whitetail.
Last edited: