The striper bite is finally starting to pick back up on Carters. Down lining small trout was our better bite. But we also had a couple of hookups on planner boards and u-rigs. The fish are starting to move out of the timber and are a little easier to mark on your fish finder.
Here is one Jeremiah caught Saturday aboard my boat... This fished weighted in at 24 lbs...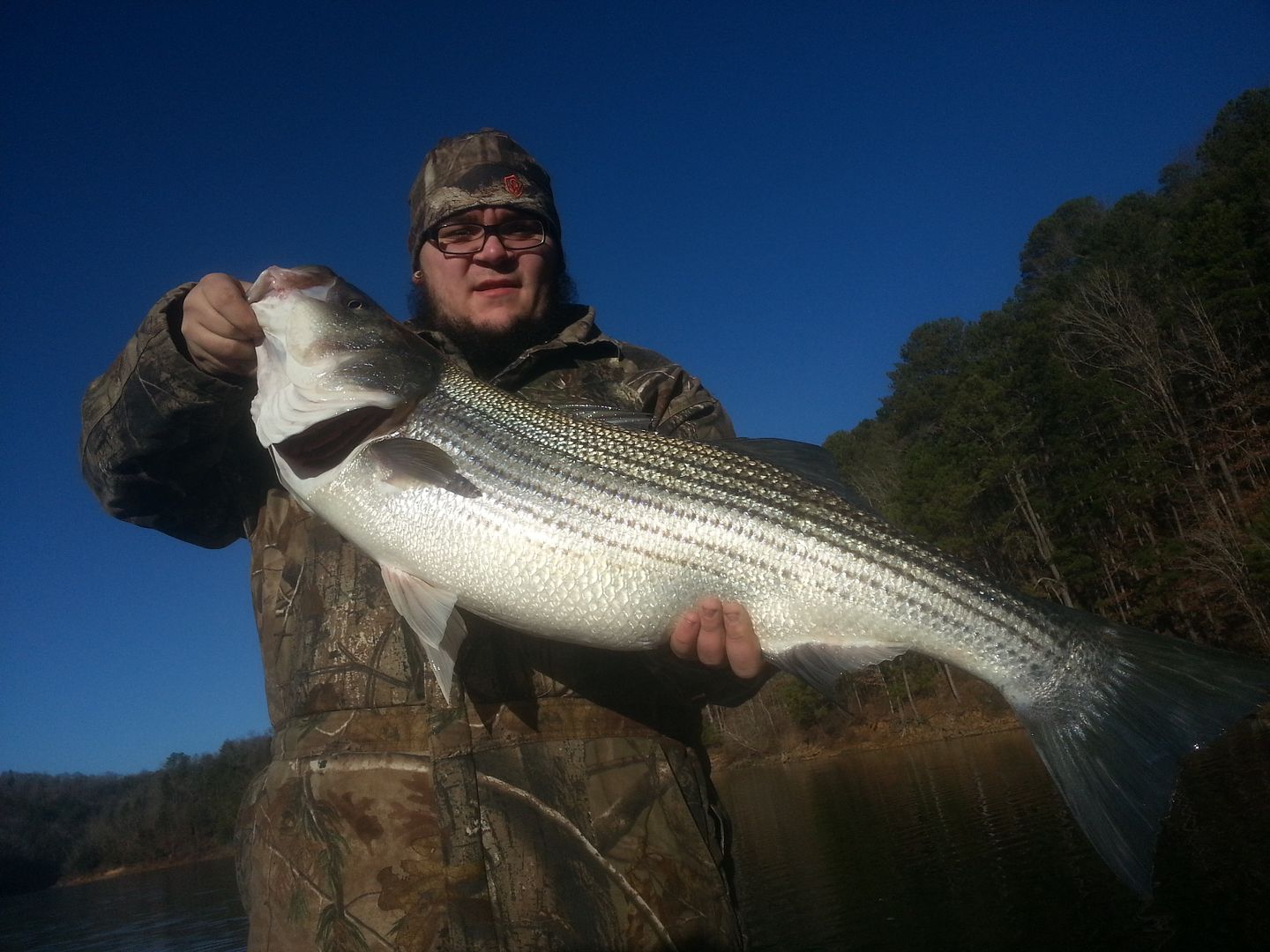 Jeremiah's Dad Rick with a nice fish.
Dan and yours truly with a couple we caught Friday.