I've been on Lake Lanier the last few days since Oconee is fishing tough right now!
Was on Lanier this past Week doing a Humminbird setup/ simple drop shot class with a guy that has just started fishing Lanier and wanted to learn how to dropshot with his New Humminbird 898 SI!
We took a little while to just ride the lake and play with his new graph and for him to get the feel of it!
It wasn't long before we had his graph tweaked and we were ready to find some dropshotable fish to drop on!
Our only obstacle was we had only one graph and it was on the console!
Once we found some fish on a deep point it was on! We boated 14 fish in short order with our biggest 5 going 12-13lbs He didn't want his picture taken so we only took pics of my ugly mug
Oh and it was cold and a little windy!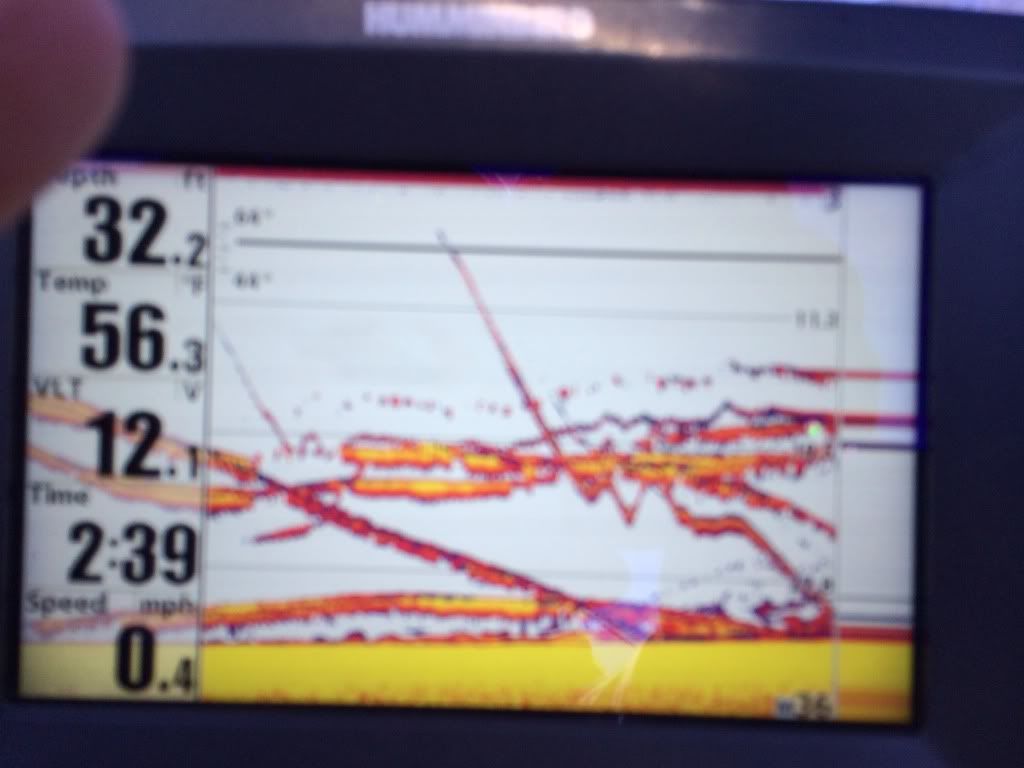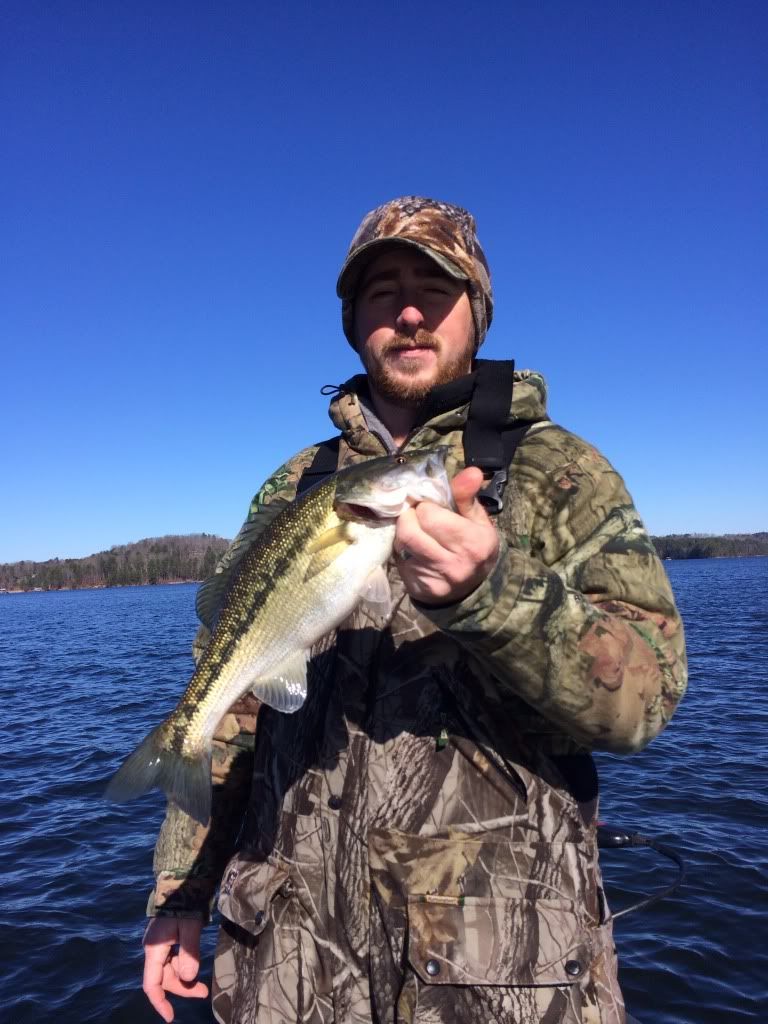 Today me, my son, and father n law decided to hit Lanier to see if we could find some spots to drop to! The sucky part was we didn't look at the weather before we left! We got on the water a little after 8 with gale force winds! The mainlake was like the ocean!
We had to go to the very back of creeks to some steep drops to find some fish willing to bite!
My boy being only 7 battled the wind and cold with the best of um today!
Landen even caught a 4lb spot on a dropshot all by himself!
Crazy thing was the bite was so soft and finicky all you would feel when a spot hit was a little spongy feeling unlike Thursday when they would slam the bait!
We ended the day with 11spots with our best 5 being close to 12lbs! Landen caught 2 on the dropshot with me catching 9 and the father n law catching ZERO
We did miss 5-6 good bites on a shakey head!
Again the bite was real soft and finicky! We had to shorten the leader from the hook to weight to 8inchs today with all the fish holding tight to the bottom!
It was a good day even with the 91mph winds
All fish the last few trips on the dropshot came on a zoom Hudini shad color shakey head worm!
With a 8-18 inch hook to weight leader!