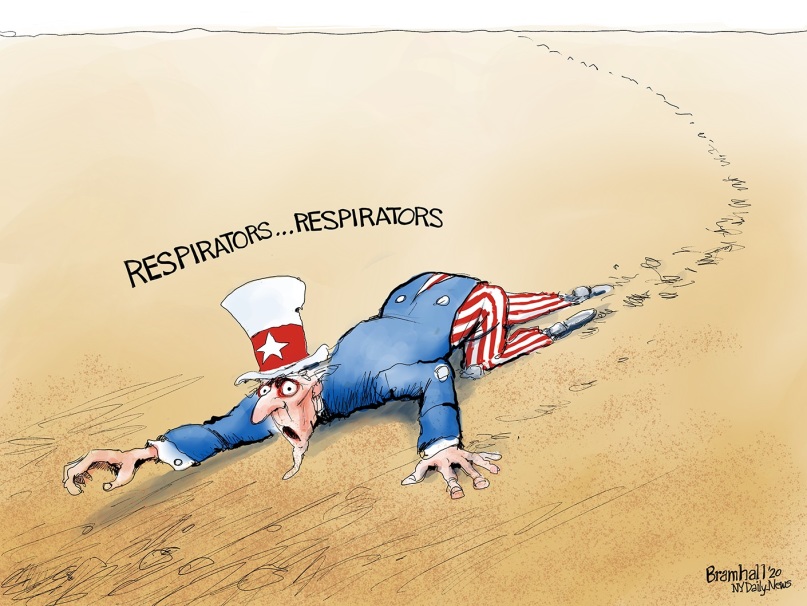 Our Government's rejection of the Constitution is what's killing us.
They mandate a "cure" that does more damage than the malady they say they are going to "cure " us of.
They take away our insurance in order to force us into a more heavily government controlled situation - claiming that it's for our own good.
They impose tariffs that create the need for more taxes on top of tariffs to help the chosen ones that are harmed by the tariffs, causing economic damage to those who are not the chosen ones.
We have a potent flu virus show up, and they shut down huge swaths of the economy, doing untold damage to peoples' livelihoods and futures, and then tax us more to pretend they are doing something to alleviate the suffering they are causing.
In the name of doing something, they now seek to control everyone's movements.
And we all just sit back and take it. We ain't got the right stuff. Maybe if we lose the McDonalds on every corner, the two cars in the driveway and the flat screen TV we will take notice.